New Technology - New Pathology - Updates Recorded Webinar
As optometrists continue to invest in new diagnostic technology such as OCT and ultra-widefield retinal imaging, many of them embark on a natural steep learning curve as they get to grips with new imaging techniques. We understand that even skilled practitioners find new technology daunting and the aim of this webinar is for users to feel confident using multi-modal imaging techniques and interpreting the results (OCT and widefield imaging).
This presentation focusses on the key features of common ocular pathologies to help optometrists make an accurate diagnosis using ultra-widefield and OCT imaging. It will also discuss the diagnosis and management of cases of common ocular disease including:
• Retinal tears
• Retinal Detachment
• Retinoschisis
• Vitreoretinal traction
• Vitreous detachment
• White without pressure
It also examines how to communicate effectively when referring a patient so that the person triaging the referral is able to make the best decision in sending the patient to the most appropriate setting for their consultation.
CPD Points: 1
CPDpoints.com credits: 1
Expiry Date: 31/12/2024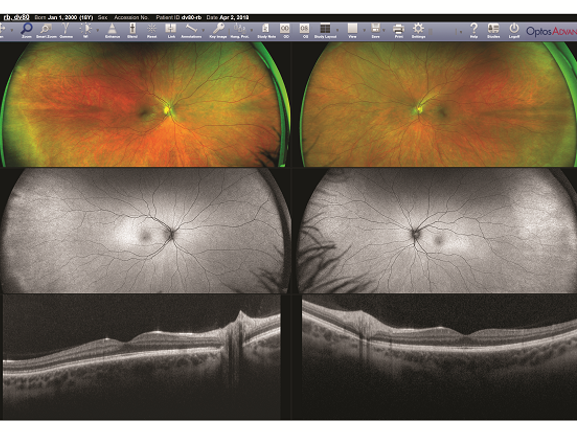 Downloads
Also accepted by